23/08/13 14:22
Sebastian Waldejer - Battles EP
We proudly present BATTLES EP by Sebastian Waldejer plus a brand new video directed by Stian Kristiansen. The EP is now available for streaming and downloading.


Sebastian Waldejer - "Battles EP" released 22. August 2013. Now available for streaming and download. Catalogue # CCAP173. A Sterk Film production Directed by Stian Kristiansen Photography - Arne Bru Haug Editor - Tommy Enervold Jørpeland Produced by Werner Andreassen.
Even before releasing his debut album the then 24 years old Sebastian Waldejer was honored as the official "Artist Of The Year" by the culture council of his hometown Stavanger, Norway. The combination of well written lyrics, beautiful melodies and his DIY approach quickly established him as a talent to keep an eye on.
After the well received release of his debut album "Rise Of The Urban Child", Sebastian toured Great Britain as support act for Thomas Dybdahl. After the tour Thomas invited Sebastian to join his regular band ("That Great October Sound") as a multi-instrumentalist.
Sebastian decided to put his own gigging on hold to tour with Thomas and hone his skills as a musician and live performer. He never stopped writing music though, and in 2011 Sebastian released his new single "We Never Get Away Anymore", co-produced by Thomas Dybdahl.
August 2013 Sebastian Waldejer releases the first of two EP's this fall. The theme of "Battles EP" are four love stories, from four very different individuals who all are battling their thoughts and emotions. The songs on the EP is set in a darker mood than Sebastian's previous releases. The darker mood is balanced by playfulness in the details and catchy melodies.
The EP is produced by the artist himself, except "Stop Taking A Part", which was recored at Braund Studios (NYC) and produced by Caleb Lindskoog.

28/06/13 13:23
Sebastian Waldejer - new track on Soundcloud
CCAP proudly presents exclusive Soundcloud prelisten of "Battles», a track from "Battles EP" (release 26. August 2013) by Norwegian artist Sebastian Waldejer



Sebastian has released two singles, two EP's, one album and a remix album collaboration with John Derek Bishop. His earlier offerings has seen him being compared with artists as varied as Radiohead, Prefab Sprout and John Cale. His 2012 single "We Never Get Away Anymore" (co-produced by Thomas Dybdahl) saw Sebastian take a slightly new direction. More up-tempo and, dare we say, "indie-pop" than his former releases.
Energetic, melodic and melancholic are terms that can describe the music from Sebastian, who have been traveling around Europe and USA the last 3 years with Thomas Dybdahl , both as a support act and as a musician in his live-band "That Great October Sound".
Sebastian Waldejer's releases are available as a digital download and streaming and on CD. The "We Never Get Away" single is also available
on bandcamp
as a beautiful 7" vinyl single including B-side "The Ocean Is Full Of tears" (Stumptown Printers Arigato cover, design and silkscreen printed by Kjetil Brandsdal)


Sebastian Waldejer discography:

"France EP" (2008) "Always In Love Or Hell" (single - 2009) "Rise Of The Urban Child" (album 2009) "John Derek Bishop Remixes" (album 2010) "We Never Get Away Anymore" (single 2011) "Battles EP" (EP 2013)

Sebastian Waldejer Facebook
Sebastian Waldejer Twitter
09/09/11 13:47
Great minds think alike?
A few months ago
Sebastian Waldjer
released his brilliant new single «We Never Get Away Anymore». This week we stumbled upon a great new track by the US band
Real Estate
. These two tracks are amazingly similar. We doubt either of these artists have heard about each other before these tracks where released and that it is all a coincidence. It´s a small world after all? (™Disney)
Whats your opinion?
Sebastian Waldejer - We Never Get Away Anymore (mp3) by CCAP
Real Estate - It's Real by DominoRecordCo
22/06/11 15:05
New tracks available now!
The List
and
Sebastian Waldejer
both have new releases out this week.
Elise Vatsvaag
and
Pete Johansen
is still going strong on
NRK P1
. Check out sample tracks on our soundcloud player. Click the «info» tab on each track for more information
CCAP new tracks June 2011 by CCAP
The new
The List
minialbum, «Come On, Twentyseven» is now available through Spotify, Wimp, Platekompaniet, CDON, Amazon etc.
Sebastian Waldejer
´s new single «We Never Geat Away Anymore» will be available digitally and on a lovey 7» vinyl including b-side «The Ocean Is Full Of Tears». The 7» is beautifully packet in a
Stumptown Printers Arigato cover
, design and handprint by Kjetil Brandsdal. Release next week.
09/08/10 09:51
SEBASTIAN WALDEJER / JOHN DEREK BISHOP - «JOHN DEREK BISHOP COLLAGES»

Out now!


electronica hiphop indiepop singersongwriter

In August CCAP release the "John Derek Bishop Collages" album. The album is a collaboration between singer / songwriter
Sebastian Waldejer
and DJ / producer
John Derek Bishop
(Afeeliated / Piskopos). John Derek plays around with Sebastian Waldejer´s debut album "Rise Of The Urban Child" to create a combination of remixes and sound collages where indie pop meets hip hop and electronica with a touch of jazz.

Released by:
CCAP
Release/catalogue number: CCAP113 Release date: Aug 9, 2010 EAN/UPC: 7090005761139
JOHN DEREK BISHOP COLLAGES by CCAP

21/01/10 13:22
SEBASTIAN WALDEJER - CONFIRMED LONDON DATES + NEW VIDEO


Sebastian Waldejer live in London:
4. march - The Lounge (Metropolitan)
6. March - The Regal Roon
7. March 12 - Bar Club Times (TBC)
Sebastian Waldejer
released his first full-length album "Rise of the urban child" in august 2009 to critical acclaim. This young artist from the west-coast of Norway has an interesting and wide range of musicality in his songs, though he is often referred to as an indie-pop artist. Waldejer has toured and done showcases with and without his 3-piece band in countries including Norway, Germany, UK, Ireland, US (Nyc), Italy and Kazakhstan(!) In october 2009 he finished a UK & Ireland tour supporting
Thomas Dybdahl
& The great october sound + The Handsome Furs.


New You Tube video:
Sebastian Waldejer took advantage of the long cold winter we have been experiencing this year to build a snow chair and having a cigarette sitting in it while having the whole thing recorded as a DIY video for "
Ode to the farewell
". The track is from Waldejers first album "Rise of the urban child" and is available through
iTunes
,
Spotify
etc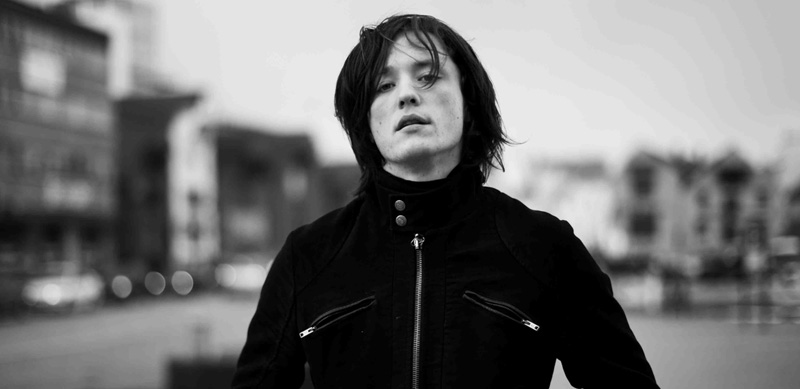 25/09/09 09:45
Sebastian Waldejer will support Thomas Dybdahl on four dates in UK this autumn:
22 Oct 2009 Music Room @ Hare and Hound - Birmingham
23 Oct 2009 The Brickyard - Carlisle
24 Oct 2009 Captain's Rest - Glasgow
25 Oct 2009 Sneaky Pete's - Edinburgh

Thomas Dybdahl had Sebastian Waldjer on his
Top 10 Scandinavian Pick
in Q Magazine earlier this year
Sebastian Waldejer on
Spotify
Sebastian has 4 tracks from his debut album on the NRK P3 Urørt
(Norwegian National Broadcasting) playlist:
Luka (top 5), Ode To Farwell, Nightingale and Rolling To Berlin. Rolling To Berlin was «Ukas Urørt» (pick of the week) two weeks ago on NRK Urørt.
Links to reviews of the new album
(in Norwegian)
Dagbladet
Furoreiharare.com
SMIS
Interview on NRK Urørt (in Norwegian)Sebastian Waldejer links
Main site
Facebook Fansite
MySpace
Sonicbids
NRK Urørt
14/05/09 08:56
Please help
Sebastian Waldejer
win a spot at the Norwegian Wood Festival. Use
this link
to vote (and have a listen to his new single!)