13/11/13 12:33 Filed in:
Duncun Rufus
| You Tube
DUNCUN RUFUS - new video
Check out the new Duncun Rufus Video - Yeah Yeah Yeah. From their debut album 'Carte Blanche' released by CCAP and Times Music (India)

08/10/12 13:28 Filed in:
Duncun Rufus
| New Release
DUNCUN RUFUS - Carte Blanche
CCAP proudly presents, all the way from Mumbai, India:
DUNCUN RUFUS
.
Carte Blanche album release Friday 12. October





Carte Blanche is singer and songwriter Lima Yanger's (Sleeping Buddha, Bliss Logic) third album, the first to be released as Duncun Rufus. The album will be released by Norwegian label CCAP (Checkpoint Charlie Audio Productions) in close cooperation with the band and Times Music India. The band line up features Lima Yanger on vocals and guitar, Gaute Johannesen of Popface (Norway) on drums and the rest of this stellar ensemble sees JD on Bass (KK, Ashu, Bliss Logic), Hitesh Dhutia (Junkt, Sleeping Buddha, Contraband, Rajiv Raja combine) and Vinay Lobo (Airport) on guitars.

Duncun Rufus makes soulful music. The album features crisp contemporary pop-folk rock songs with foot tapping beats and catchy hook lines. The essence of the songs are about holding on to hope and devotion and balancing betrayal and desire in troubled times- the drama of good vs. evil that lies in us all.

Lima Yanger says the seeds of this album and project was planted after a "not so modest beer drinking session" with Gaute and Hitesh back in the summer of 2009.
The idea was planted and it stayed that way until 2010.

Early 2010 witnessed jam sessions and "rough sketches of rough tracks". The summer of 2011 finally saw the emergence of Carte Blanche, "I locked myself away for a month and ended up writing about 15 songs, 7 made the album" says Lima Yanger. There are no carbon copies or contrived sounds in this album, "The emphasis was solely about writing songs rather than composing technique laden musical pieces, and playing fresh music".





15/06/12 12:25 Filed in:
Elise vatsvaag
| New Release
ELISE VATSVAAG - «This Is Not My Music EP #1»


Norwegian singer-songwriter
Elise Vatsvaag
has created her own original and captivating sound while rubbing sonic shoulders with the likes of Lykke Li, Veronica Maggio and Robyn. Elise's collection of songs «This Is Not My Music» will be released throughout 2012, offering a glimpse of this young singer-songwriter's burgeoning talents.

"This Is Not My Music #1" is a collection of the first four singles Elise released in 2012.

Elise Vatsvaag started her musical career at the age of 17. She received attention for a song she wrote with legendary songwriter James T. Slater in 2010, «Ooh La La», and the song playlisted on the biggest national radio in Norway for three months the following year. "This was a wonderful learning experience," Elise recalls, "but it was when I spent five months in New York City last year (2011) that I started to move towards this new artistic direction."

After returning from New York, Elise spent 4 months in the studio recording new material with producer Ashley Stubbert in her hometown of Stavanger. «This Is Not My Music», is a collection of 8 songs, which will all be released throughout 2012. A new song will be released on the 10th of every month on www.elisevatsvaag.com, all tracks will be available for a free download. Every fourth single is followed bu an EP collection of the singles, digitally available everywhere.

«This Is Not My Music» is a concept recognizing the fact that music will eventually go free. Free, however, is only part of the business model. By unshackling her music and giving it away for free, Elise is using one product to add value to other products. As many artists have proven before her; free music helps generate interest in concerts and merchandise, the more people talk about the music increases the bands profile in turn receiving more marketing and licensing possibilities. To be recognized in a fast growing digital market artists need to find smart ways to spread good, relevant songs in the most efficient way. «This Is Not My Music» is Elise's solution.

The first song from the collection, «Safe Play», was released February 10th. "Safe Play" is a delightfully catchy confession, delivered with Elise's signature carefree shrug and a smile. The thrilling combination of conventional pop rock instrumentation accompanied by strings and a sprinkling of electronica gives Elise a fresh individual sound. The day after releasing the song on her home page, Elise was made «Artist of the Week» by the biggest talent-scout radio show in Norway, NRK Urørt, confessing the following: «With well appropriated melodic hooks, a charming voice and a solid production, Elise Vatsvaag is one of the most exciting new pop artists Urørt has heard in a long time.»

The second single, "Vena Amoris", was released March 10th. "It's been a while since I've posted some straight up female singer/songwriter stuff, so I'm excited to have stumbled upon a goodie last weekend in Elise Vatsvaag. Vatsvaag, out of Norway, is releasing a new (free) song on the 10th of every month for her album, This Is Not My Music. I took a strong liking to her March single, "Vena Amoris (...) Vatsvaag has a youthful, precious voice" (www.knoxroad.com)

The third single, "Neighboorhood" was released April 10th. "Look at this pretty Norwegian lady singer, and listen to the equally pretty pop tune that she's just made (...) a bright and cheerful song with a delightfully sunny disposition" (www.scandipop.co.uk). Leading up to this particular release Elise ran a competition called «This Is Not My Art Work», asking people to send her a photo of their best childhood memory to her Facebook. In under two weeks she received more than 70 photos!
10/05/12 11:44 Filed in:
Elise vatsvaag
| New Release
ELISE VATSVAAG - «THE NIGHT THAT I LET GO»




Get your free download from
Elise Vatsvaag´s website

Scroll down to access the four singles released by Elise Vastvaag so far in 2012


Elise Vatsvaag tells us about her latest single:
I can't believe I'm about to release a fourth single! 4 songs have been released, which basically means I'm halfway through the «This Is Not My Music» project. That is undeniably a fact that makes me feel tingly with joy and excitement. I am also very excited about this fourth single «The Night That I Let Go». Please allow me to explain why.
«The Night That I Let Go» is what I would like to call a «travelling tune». It first came to life during a Songwriter's Circle, which is like a songwriting retreat where you meet up with different writers from across the world and make music together. In 2009 I paired up with Greg Holden, Jeff Cohen and Christian Ingebrigtsen – three excellent writers and amazing people. We wrote a funny song about drinking too much and partying too hard. It was great fun, but I never thought of either performing or recording the song. It was…well, a little over the edge. I could not, however, get some of the lyrical and melodic parts out of my head.
In the Summer of 2011 I was going over some old piano tracks that my friend and piano player Paul Fredrik Johannessen had sent me. I found a clip that I immediately fell in love with, and for some reason it made me think of the song I wrote back in 2009 with the boys. I called Paul and arranged a writing session with him. We jammed for a couple of hours, kept some of the melodies and lyrics from the session in 2009, and re-wrote a few things. Suddenly we had a song that sounded great. We called it «The Night That I Let Go». Technically speaking it took three years, five writers, two pianos, two guitars, two cities and two sessions to write this song. Phew.
I really hope you will like it.
I also wanted to let you know that on June 10th I'm releasing «This Is Not My Music EP#1», which holds the first four songs, «Safe Play», «Vena Amoris», «Neighborhood» and «The Night That I Let Go», and maybe also a surprise. You'll have to buy it to find out. YES, buy! For the first time I'm asking for a price. For four months I've been giving my music away for free. On June 10th I'm releasing the first of two EP's on iTunes and other digital stores. For those reading this, I hope you got a chance to download all the songs for free. If not, now there's always a chance to get a hold of them.

That's it for now
Sincerely
Elise Vatsvaag


NEW RELEASES APRIL 2012


We´ve got some great tracks coming your way this month!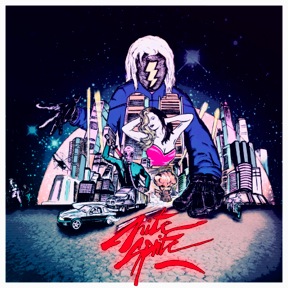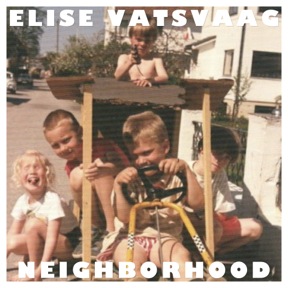 Nite Sprite
releases his EP April 24th. The EP was previously released on a lovely double 7 inch vinyl, and is now also available digitally.
Elise Vatsvaag
recently released her third single of the year from her ongoing «This Is Not My Music» project.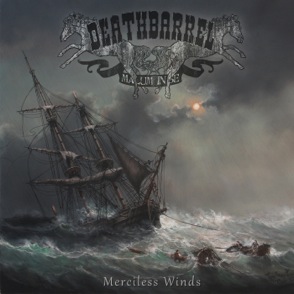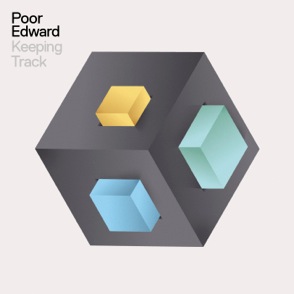 Deathbarrel
released their first single this week, and finally
Poor Edward
is back with a brand new single May 4th.

We´ll post more info and a music player right here in a few days. In the mean time, check out the artist links for music and updates
Sebastian Waldejer
recently released his new single «We Never Get Away Anymore» (vinyl and digital versions), co-produced by Thomas Dybdahl. Sebastian plays guitar and keyboard with Thomas Dybdahl´s band on his USA tour staring this week. Check out the
Thomas Dybdahl website
for tour dates. Check out tracks, video and news (including Twitter feeds) on
Sebastian´s facebook
The digital version of the new single is now available through
, spotify, wimp, amazon, 7-digital and more
The vinyl version of the single is available through Bandcamp. We Never Get Away Anymore / The Ocean Is Full Of Tears, is available as a limited edition 7» single wrapped in a beautiful Stumptown Printers Arigato cover, handprinted by Kjetil Brandsdal. The vinyl single also includes a three track download (the original vinylmix of the tracks on the 7» + a new digital mix of the title track by Jørgen Træen from Duper Studio in Bergen). You can also choose to skip the vinyl (but why would you want to?) and opt for the digital download package. The B-side and new digital mix is only available as a bundle/package deal on Bandcamp, these two track can´t be bought separately.
Check out tracks from Sebastian Waldejer on Soundcloud:
Sebastian Waldejer - promo by CCAP
SEBASTIAN WALDEJER / JOHN DEREK BISHOP - «JOHN DEREK BISHOP COLLAGES»

Out now!


electronica hiphop indiepop singersongwriter

In August CCAP release the "John Derek Bishop Collages" album. The album is a collaboration between singer / songwriter
Sebastian Waldejer
and DJ / producer
John Derek Bishop
(Afeeliated / Piskopos). John Derek plays around with Sebastian Waldejer´s debut album "Rise Of The Urban Child" to create a combination of remixes and sound collages where indie pop meets hip hop and electronica with a touch of jazz.

Released by:
CCAP
Release/catalogue number: CCAP113 Release date: Aug 9, 2010 EAN/UPC: 7090005761139
JOHN DEREK BISHOP COLLAGES by CCAP

Sebastian Waldejer & John Derek Bishop - Ode To Farwell (Bishop remix)


In August we are releasing the "John Derek Bishop Collages" album. The album is a collaboration between singer / songwriter
Sebastian Waldejer
and DJ / producer
John Derek Bishop
(Afeeliated / Piskopos). John Derek plays around with Sebastian Waldejer´s debut album "Rise Of The Urban Child" to create a combination of remixes and sound collages where indie pop meets hip hop and electronica with a touch of jazz.

Listen, download and share the new track at

CCAP Facebook


or simply use our Soundcloud player:

Sebastian Waldejer - Ode To The Farewell (John Derek Bishop remix) by CCAP