ATLARS & DJ VEEKASH - «Supert!» single and «Tigerbalam for sjelå» album




Born and raised in Stavanger (Norway),
Atlars
was on of the first to challenge the hip hop/ rap music genre in Stavanger, and is known as the father of rap in Stavanger dialect. Rapper, songwriter, politically and socially aware and engaged, he is an important icon for the cultural scene in Stavanger. Atlars is out with a new single and music video 'Supert!, from the upcoming album "Tigerbalsma for sjelå" album produced by
Dj Veekash
from France.
15/06/12 12:25 Filed in:
Elise vatsvaag
| New Release
ELISE VATSVAAG - «This Is Not My Music EP #1»


Norwegian singer-songwriter
Elise Vatsvaag
has created her own original and captivating sound while rubbing sonic shoulders with the likes of Lykke Li, Veronica Maggio and Robyn. Elise's collection of songs «This Is Not My Music» will be released throughout 2012, offering a glimpse of this young singer-songwriter's burgeoning talents.

"This Is Not My Music #1" is a collection of the first four singles Elise released in 2012.

Elise Vatsvaag started her musical career at the age of 17. She received attention for a song she wrote with legendary songwriter James T. Slater in 2010, «Ooh La La», and the song playlisted on the biggest national radio in Norway for three months the following year. "This was a wonderful learning experience," Elise recalls, "but it was when I spent five months in New York City last year (2011) that I started to move towards this new artistic direction."

After returning from New York, Elise spent 4 months in the studio recording new material with producer Ashley Stubbert in her hometown of Stavanger. «This Is Not My Music», is a collection of 8 songs, which will all be released throughout 2012. A new song will be released on the 10th of every month on www.elisevatsvaag.com, all tracks will be available for a free download. Every fourth single is followed bu an EP collection of the singles, digitally available everywhere.

«This Is Not My Music» is a concept recognizing the fact that music will eventually go free. Free, however, is only part of the business model. By unshackling her music and giving it away for free, Elise is using one product to add value to other products. As many artists have proven before her; free music helps generate interest in concerts and merchandise, the more people talk about the music increases the bands profile in turn receiving more marketing and licensing possibilities. To be recognized in a fast growing digital market artists need to find smart ways to spread good, relevant songs in the most efficient way. «This Is Not My Music» is Elise's solution.

The first song from the collection, «Safe Play», was released February 10th. "Safe Play" is a delightfully catchy confession, delivered with Elise's signature carefree shrug and a smile. The thrilling combination of conventional pop rock instrumentation accompanied by strings and a sprinkling of electronica gives Elise a fresh individual sound. The day after releasing the song on her home page, Elise was made «Artist of the Week» by the biggest talent-scout radio show in Norway, NRK Urørt, confessing the following: «With well appropriated melodic hooks, a charming voice and a solid production, Elise Vatsvaag is one of the most exciting new pop artists Urørt has heard in a long time.»

The second single, "Vena Amoris", was released March 10th. "It's been a while since I've posted some straight up female singer/songwriter stuff, so I'm excited to have stumbled upon a goodie last weekend in Elise Vatsvaag. Vatsvaag, out of Norway, is releasing a new (free) song on the 10th of every month for her album, This Is Not My Music. I took a strong liking to her March single, "Vena Amoris (...) Vatsvaag has a youthful, precious voice" (www.knoxroad.com)

The third single, "Neighboorhood" was released April 10th. "Look at this pretty Norwegian lady singer, and listen to the equally pretty pop tune that she's just made (...) a bright and cheerful song with a delightfully sunny disposition" (www.scandipop.co.uk). Leading up to this particular release Elise ran a competition called «This Is Not My Art Work», asking people to send her a photo of their best childhood memory to her Facebook. In under two weeks she received more than 70 photos!
Brand new video: Sebastian Waldejer - «We Never Get Away Anymore»


The new single from
Sebastian Waldejer
is now available through Bandcamp. The single, We Never Get Away Anymore / The Ocean Is Full Of Tears, is available as a limited edition 7» single wrapped in a beautiful Stumptown Printers Arigato cover, handprinted by Kjetil Brandsdal. The single is co-produced by
Thomas Dybdahl
. The vinyl single also includes a three track download (the original vinylmix of the tracks on the 7» + a new digital mix of the title track by Jørgen Træen from Duper Studio in Bergen). You can also choose to skip the vinyl (but why would you want to?) and opt for the digital download package. The B-side and new digital mix is only available as a bundle/package deal on Bandcamp, these two track can´t be bought separately.
The digital mix of the title track is also available through
iTunes
,
Spotify
,
Amazon
etc
Sebastian Waldejer - promo by CCAP
01/06/10 10:46 Filed in:
Cut The Track
| New Release
NÅGEN HAR LÅGE MED NÅGEN - REMIX
(this post in Norwegian only)
Originalversjonen av «Någen har låge med någen» (Cut The Track Productions feat JRH & Eltervaag) har tilbragt nesten en måned på toppen av NRK P3´s Urørt lister. Låten er nå lansert på iTunes, Wimp, Amazon m.fl. Nå er den nye "piffi" remixen klar. En herlig eurodance miks spesielt godt egnet til klubb og nachspiel bruk. Se "piffi" remix på
YouTube
. Flere remixer produseres i disse dager. Mer informasjon på
Facebook
Remixen slippes på iTunes, Amazon etc snart
Originalversjonen kan kjøpes i de fleste nettbutikker, blant annet: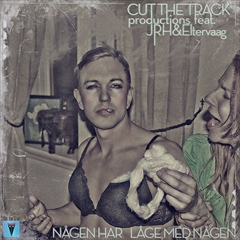 13/05/09 11:39 Filed in:
Helldorado
Helldorado
released their great new album «Sinful Soul» Monday 9. May. Hard copies are available in Scandinavia through Bonnier Amigo Music (distributor) and mailorder at
Musiconline.no
.
The album is also available on

, Spotify and other digital music providers.
Great reviews in Avisa Nordland (6/6), Fædrelandsvennen (6/6), Nordlys (5/6), Stavanger Aftenblad (5/6).
We´ll keep you posted on more news, reviews etc
05/12/08 11:13 Filed in:
iTunes
We receive quite a lot of questions regarding where to buy music released through CCAP. We deliver music to digital shops all around the world through our business partners at
Artspages
. To make your shopping experience as easy (and even fun?) as possible we have made the
Musiconline
store an integrated part of this website. In the Musiconline shop you will find all our releases, both as digital files and as physical copies (CD´s / vinyl). We are working on including a comprehensive list of all shops carrying our titles around the world, for now you can use these links to connect to the artists / releases on iTunes:

(PS Unfortunately for some reason these links dont work on all browsers / operating systems. If you have problems, search your local iTunes store for title or artist, or use "www.itunes.com/artistname or title" in your browser DS)


VARIOUS ARTISTS - (Not Just) Another X-Mas Album


VARIOUS ARTISTS - POP08 - The Sound Of Stavanger


HOVERING ORVILLE - Silverlines


FLYING SHOES - Flying Shoes


THOMAS DYBDAHL - all releases


STONEFISH BRIGADE - all releases


SKANKSTERS - Shaven Not Stirred


MODAN GARU - all releases


POPFACE - all releases


THE LIST - all releases


HELLDORADO - all releases


THE NORWEGIAN FORDS - The Norwegian Fords


THIRD AVENUE - The Grand Turn


CHRISTER KNUTSEN & SACRED HEARTS - The Way It Will Always Be


OTTESTAD - Ottestad


LANO PLACES - all releases


JACKMAN - all releases