25/05/10 12:47 Filed in:
Jorunn Hodne
| New Release
JORUNN HODNE - TRESPASSING - New album


Jorunn Hodne released her debutalbum «Trespassing» this week. This burlesque pop album files under a mix category between rock, pop, electronica and melodramatic garage jazz, topped with soul and «French feelings». Jorunn Hodne's debut album "Trespassing," is envisioned to be a "must-have" in every music aficionado's iPod files. She describes her debut album to be the album people listen to during work out time, when you drive from A to C, working in the garden, when you make food or even love. The album aspires to be demanding yet sensual, sophisticated yet utterly simple. Hodne think's that categories as burlesque pop and vintage pop suites her music style well.


- sounds like: james bond soundtracks, portishead, lenny kravitz, dinah washington, nick cave
- tag/key words: Burlesque pop, Vintage pop, dark pop, alternative, sensual, melodramatic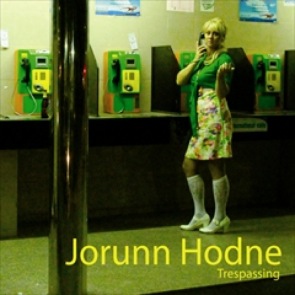 Jorunn Hodne Sonicbids
Jorunn Hodne Facebook
Buy:
Amazon
Platekompaniet

and many more...